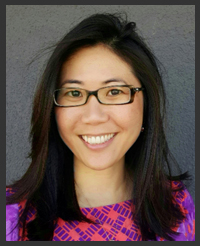 Cat Dang, D.O. (LIC# 20A9377)
Child and Adult Psychiatrist
We are fortunate to have Dr. Dang as our outpatient psychiatrist. Dr. Dang is a caring and detail-oriented physician, with a breadth of mental health and medical knowledge. She has won numerous awards including:
Regional Top Doctors (Castle Connolly)

Patients' Choice Award (2013, 2014, 2015)

On-Time Doctor Award (2014, 2015)

Compassionate Doctor Recognition (2013, 2015)

Top 10 Doctor - City (2014)

Source: www.vitals.com/doctors/Dr_Cat_Dang/credentials
Previously, Dr. Dang was Medical Director of Gateways Hospital in Los Angeles where she was responsible for several mental health inpatient units and residential facilities. She was also Assistant Clinical Professor at the USC Keck School of Medicine and supervised many rotations of medical students at Gateways Hospital. She has given mental health presentations to groups such as the American Academy of Pediatrics, CHADD, and NAMI.
Dr. Dang is double board certified by the American Board of Psychiatry and Neurology in Psychiatry and in Child & Adolescent Psychiatry. She is licensed by the state of California as an Osteopathic Physician and Surgeon. Dr. Dang graduated Cum Laude in Biological Sciences from the University of California at Irvine (UCI). She attended Western University to become a Doctor of Osteopathic Medicine. She completed psychiatry residency training at UCLA/San Fernando Valley and her child and adolescent psychiatry fellowship at Cedars-Sinai Medical Center, where she was awarded for excellence in patient care. She is medical staff at Gateways Hospital and affiliate staff at Hoag Memorial Hospital Presbyterian. She is member of the American Medical Association (AMA), the American Psychiatric Association (APA), and the Orange County Psychiatric Society (OCPS).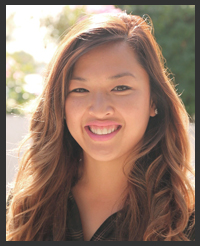 Mailee Doan, MA, LMFT (Lic#103552)
Director of Therapy
Mailee is dedicated to helping clients gain more insight, balance, and happiness in their lives. Mailee believes that together, the therapist and client can uncover underlying reasons and deeper understanding for symptomatic behaviors and emotions. Once uncovered, the behaviors and emotions can be addressed to learn healthier, more productive and beneficial ways to cope with challenging situations. As a transpersonal therapist, Mailee's goal is to help clients gain greater self-knowledge and richer inner lives. Identifying areas of concern and learning ways to heal and triumph over adversity can be challenging; however, Mailee believes that together with her client, she can assist in finding meaning from the challenge and in becoming resilient.
Mailee believes that each individual is unique and therefore she works collaboratively with her clients to find out what works best for them and their situation. Mailee is an integrative therapist, drawing from various approaches such as Cognitive Behavioral Therapy (CBT), Mindfulness, Existential-Humanistic, Trauma Focused Therapy, and others to fit each client's need.
Mailee has been an integral part of Insightful Minds since 2012 when she first began working the our psychiatrist, therapists and clients. She also provided therapy at the Women's Transitional Living Center seeing children and adults with conditions such as PTSD, Anxiety, Depression, Self-Esteem and more. Mailee received her Bachelor of Arts in Liberal Studies with a concentration in Human Behavior at CSULB and her Master of Arts in Counseling Psychology at the Institute of Transpersonal Psychology (now referred to as Sofia University). Mailee is a member of the American Psychological Association, American Association for Marriage and Family Therapy and the California Association of Marriage and Family Therapists.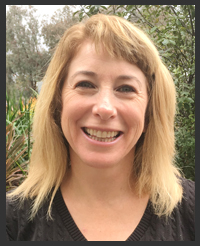 Jennifer Anderson, LCSW (LIC# 23655)
Therapist
Jennifer has experience working with individuals, couples, families, adolescents, and children presenting with a wide variety of issues. She approaches her clients with a psychodynamic framework to gain understanding and build rapport based on creating a very warm, empathic, collaborative, and safe environment. Additionally, Jennifer integrates several treatment approaches such as CBT, Mindfulness Based Stress Reduction, Solution Focused, and Systems Theory.
Jennifer has been a clinical supervisor for the past 15 years and has helped trained a number of marriage and family therapist interns as well as social work interns. Her approach is based on a reciprocal process whereby she models her interventions for interns in their supervision so that they can then apply similar styles in their work with their own clients.
Jennifer's experience initially began in the field of Foster Care and Adoption. She was previously the Clinical Director of a non-profit agency that specializes in court ordered therapy. While in this capacity, she worked with issues such as anger management, victims of crime, substance use, and parenting. Jennifer received her master's in Social Work from USC with honors. Jennifer is a member of the National Association of Social Workers.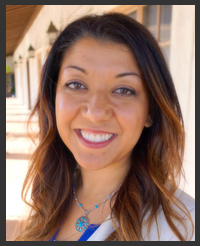 Jennifer Fard, MA, LMFT (Lic# 104661)
Therapist
Jennifer is dedicated to helping each client grow as a person, to feel better as a whole, and ultimately obtain a healthier and happier life. She works with her clients from a non-judgmental point of view, working collaboratively to help them solve challenging situations. She creates a comfortable and safe environment in which clients can express their feelings and begin to develop skills to manage life stressors, crisis situations, anxiety, depression and more. Jennifer sees adults and young adults and she is particularly passionate about helping teenagers and children.
Jennifer enjoys using mindfulness skills to help focus on the here and now. She uses Dialectical Behavioral Therapy (DBT) to teach emotion regulation and to reduce any undesired emotional behaviors that are causing life problems in relationships with family, friends, or peers. Based on the situation, Jennifer draws from other techniques including CBT, Narrative Therapy, Solution Focused Therapy, stress reduction techniques, guided meditation, and more.
Jennifer previously provided therapy for a Crisis Residential Program in Contra Costa County, for College Hospital, and for both the Children's Crisis Residential Program and the Families First Program in Orange County. She received her Bachelor of Arts in Psychology at CSUF and her Master of Arts in Counseling Psychology at National University. She is a member of the American Association for Marriage and Family Therapy and the California Association of Marriage and Family Therapists.
Our Administrative Staff
| | | |
| --- | --- | --- |
| Sophia  | Viviana  | Krystal  |
Our administrative staff are a critical and special part of our team. They are the first person that a client sees and they are the first line of communication at our office. For this reason, our staff are carefully trained to create a welcoming environment, to respect confidentiality, and to treat every matter with full concern and attention. They work directly with our specialists to streamline the care and the channels of communication at our office. Our staff get to see firsthand how many clients grow and improve over time and it is not uncommon for them to become inspired and pursue careers in mental health themselves. If you become a client at our office, please feel free to say "hi" to them!